Gallery
Home
»
General Z Scale
» Circus arrives part 1.
Total images in all categories: 10,874
Total number of hits on all images: 7,372,359
Circus arrives part 1.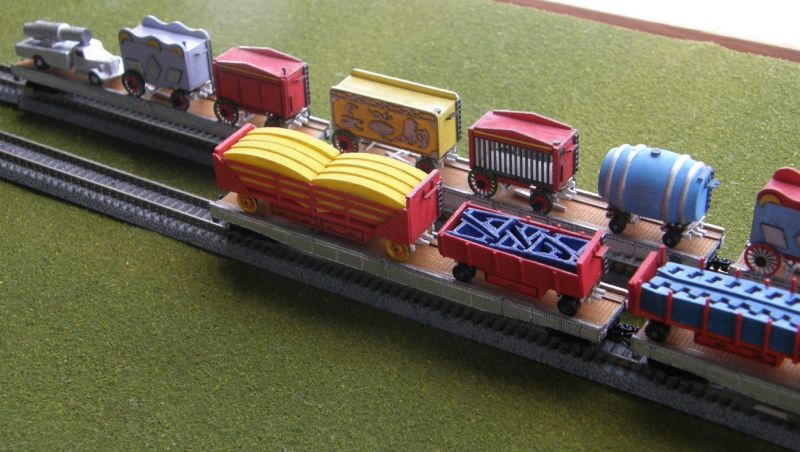 Description
This is the first 5 flats of the circus to arrive. AS time goes on we will be adding to our train until well have the whole circus on the lot. We will be unloading the wagons and giving you a description of what they are used for as the circus takes shape. Enjoy!!
Date
Wednesday, 10 September 2014
Filesize
72.58 KB (800 x 452 px)
File size of the original image
226.91 KB (1396 x 789 px)
Home
»
General Z Scale
» Circus arrives part 1.