Home
»
General Z Scale
»
Home plant
» Rock Forest Line modules extension
Total images in all categories: 10,980
Total number of hits on all images: 12,019,207
Rock Forest Line modules extension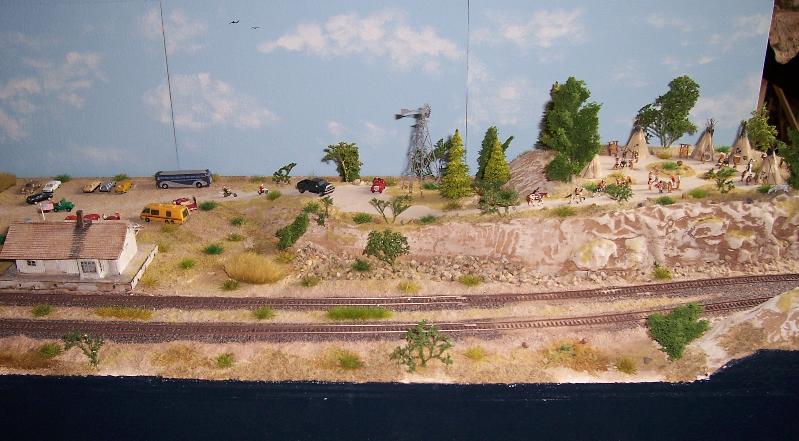 Image information
Description
Hallo Leute, es geht weiter mit den Modulen der Rock Forest Line Erweiterung. Am kleinen Bahnhof steigt ein Fest der Old Nation Leute. Und das letzte Bild zeigt den Modulkasten für die große Stahl-Trestle. Die ist 31m Hoch und 211m Lang, was 14cm Höhe und 95cm Länge im Modell entspricht. Der Modulkasten ist 132cm Lang, 30cm Breit und 26cm Hoch. Hello people,the rock forest line goes on with the modules extension. At the small railway station is a celebration of the old nation rising people. And the last picture shows the module system for the large steel trestle. Is urgent, and 211 m long, 31 m which corresponds to height 14 cm and 95 cm in length in the model. The module system is 132 cm long, 30 cm wide and 26 cm high.
Date
Sunday, 05 August 2012
Filesize
65.30 KB (799 x 441 px)
File size of the original image
65.30 KB (799 x 441 px)
Comments for this image
There are no comments for this image yet.
Guests are not allowed to post comments. Please register...
Home
»
General Z Scale
»
Home plant
» Rock Forest Line modules extension