Home
»
General Z Scale
»
MHommer\'s Gallery
» Last section of cork
Total images in all categories: 10,973
Total number of hits on all images: 11,423,637
Last section of cork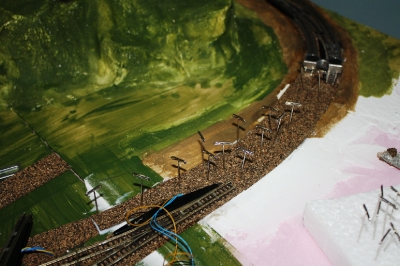 Image information
Description
Bending and gluing the last section of cork for the main line. When using IBL\'s double track cork I found it easiest to split it and lay the inside curve first, then the outside and use lots of pins.
Date
Wednesday, 28 July 2010
Filesize
100.51 KB (400 x 266 px)
File size of the original image
881.34 KB (1574 x 1049 px)
Comments for this image
There are no comments for this image yet.
Guests are not allowed to post comments. Please register...
Home
»
General Z Scale
»
MHommer\'s Gallery
» Last section of cork