Home
»
Kit Bashing / Scratch Building
»
Paw of a Bear Scratch Builds
» Atlantic Flour Milling Co.
Total images in all categories: 10,973
Total number of hits on all images: 11,423,615
Atlantic Flour Milling Co.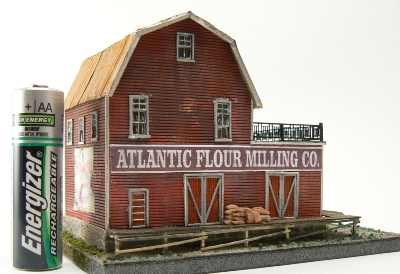 Image information
Description
This is based on an article from the Hotbox, the North Central Region of the NMRA\'s magazine/newsletter. The prototype was in Michigan on the Copper Range Railroad. I took the liberty of adding some fancy railing.
Date
Saturday, 06 December 2008
Filesize
93.01 KB (400 x 274 px)
File size of the original image
490.58 KB (1600 x 1097 px)
Comments for this image
There are no comments for this image yet.
Guests are not allowed to post comments. Please register...
Home
»
Kit Bashing / Scratch Building
»
Paw of a Bear Scratch Builds
» Atlantic Flour Milling Co.