Home
»
Kit Bashing / Scratch Building
»
Paw of a Bear Scratch Builds
» Coal Barge
Total images in all categories: 10,980
Total number of hits on all images: 12,049,898
Coal Barge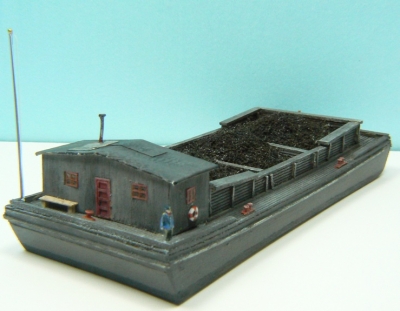 Image information
Description
This a wooden coal barge that I made following plans by Frank R Titman published in _Bridges & Buildings for model railroads_ (Kalmbach 1968) I made the bittes using styrene rod and strips. Once the rod was glued into the strips, I heated a knife blade over a candle and depressed the rod to make a head.
Date
Thursday, 25 February 2010
Filesize
83.17 KB (400 x 311 px)
File size of the original image
111.26 KB (739 x 576 px)
Comments for this image
There are no comments for this image yet.
Guests are not allowed to post comments. Please register...
Home
»
Kit Bashing / Scratch Building
»
Paw of a Bear Scratch Builds
» Coal Barge